How to deposit fiat currency?
Customers can deposit fiat currencies on Mypage. Please follow the below instructions to deposit fiat currencies to your account:
Step 1: Login to MyPage, choose Funding / Deposit.

Step 2: Please create deposit ticket.
- Choose fiat currency which you want to deposit;
- Trading Platform: Only General account is available;
- Deposit Amount: Input the amount you want to deposit. Minimum amount is shown under the cell;
- Deposit method: Choose the deposit method you want to deposit by (Details of each deposit method can be referred to here), and follow the steps instructed on the screen for that particular method, and click on "Next"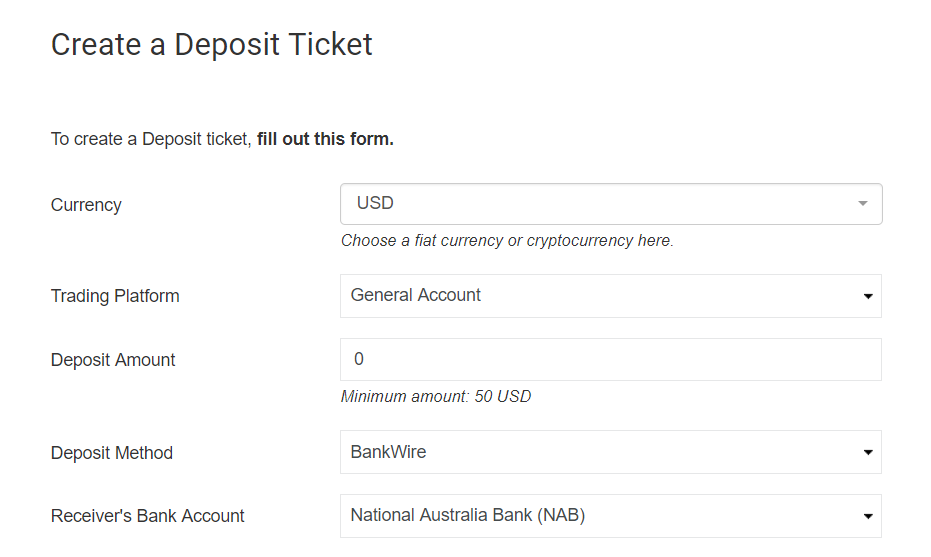 Step 3: Please double check all information before clicking on "Make a deposit ticket".
Step 4: Please process payment or make the transfer of the deposit amount to Bluebelt's bank account.
Bluebelt will process your transaction upon receipt of the fund in our bank account. It may take 1-2 business hours for the deposit to be approved.