How can I set up IP white list?
To set up IP white list on your Bluebelt account, please follow these step-by-step guides:
Step 1: Go to Mypage, click setting symbol in the main site header, and click "Account";
Step 2: Click "IP Whitelist" and slide the switch "on";

Step 3: Input IP address which you want to allow accessing from and click "save";

Step 4: An mail will be sent to your e-mail address. Click "Confirm" in this mail;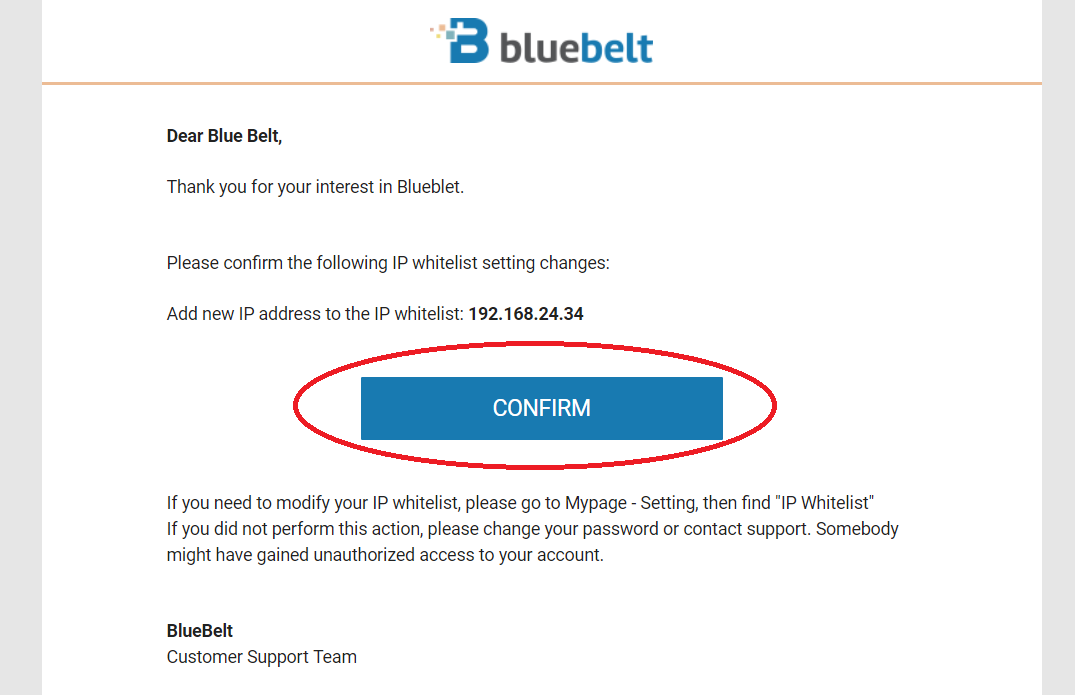 Congratulations! This IP has been added in your IP white list.