How to deposit by credit card in BlueBelt?
Now BlueBelt allow to deposit by credit card in MyPage.
1.Please login to your account at www.bluebelt.asia and make sure you click on "I'm not a robot"(1)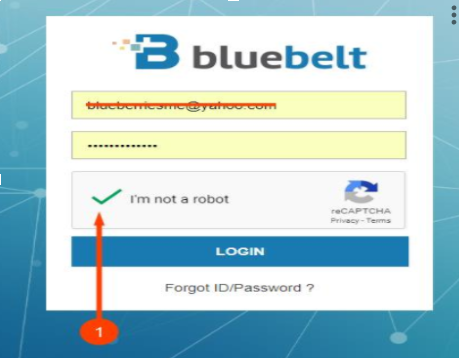 2.After your login, please go to "Funding"(1) section located on the top then click "Deposit"(2).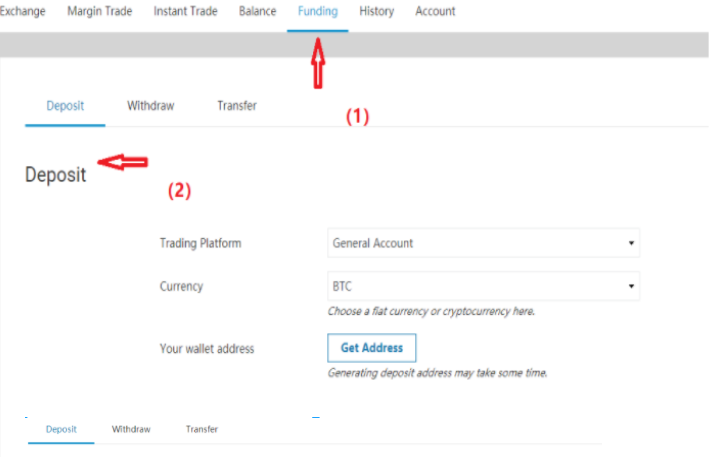 3.Choose your local fait currency at the "Currency" drop down list .Now we only support USD, EUR, IDR, MYR .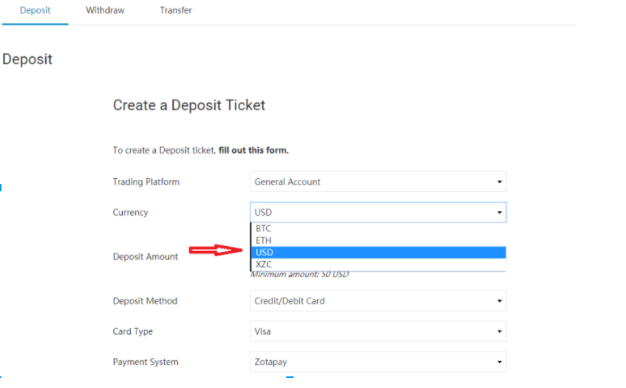 4.Choose the Deposit Amount, please note the Minimum account request when you deposit.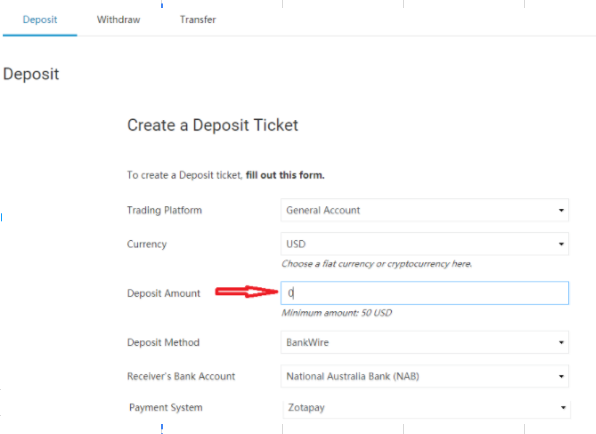 5.Choose the deposit method to Credit/Debit card and Card type .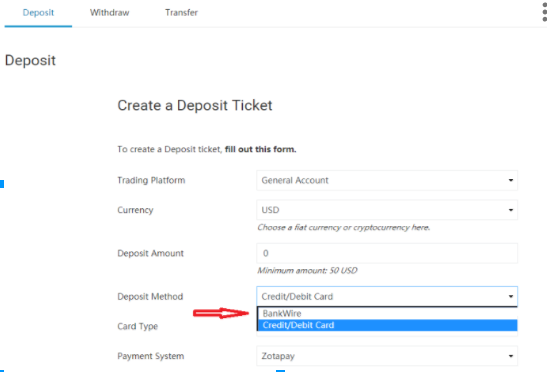 6.Click the "Add new Credit card/Debit card "to add your card information,please note that we only support MasterCard now .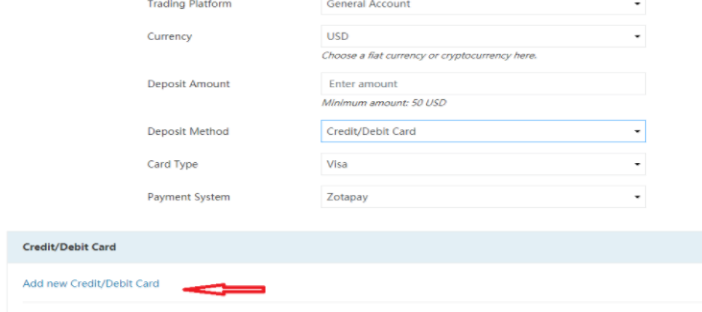 7.Fill the information of your card (We only support Mastercard for now) (1),then upload file as requested(2),please click save(3) after you confirmed every information is correct .You can start the deposit until we verified your uploaded documents .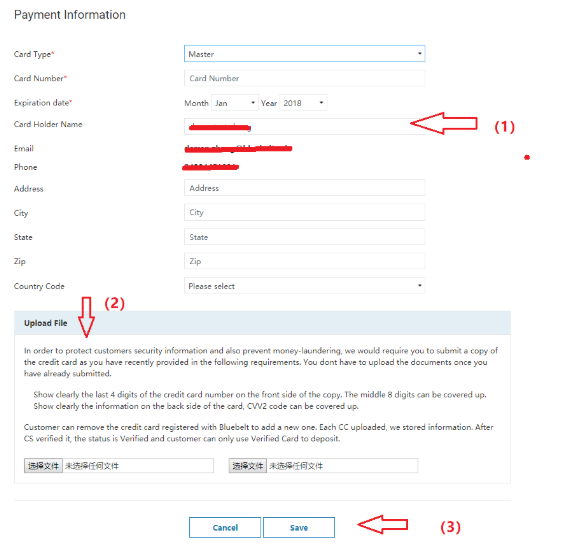 8.Deposit by choosing your added card and input CVV number and click "make deposit ticket" after you read the notes.

9.Confirm all the information and click "Make deposit ticket" button.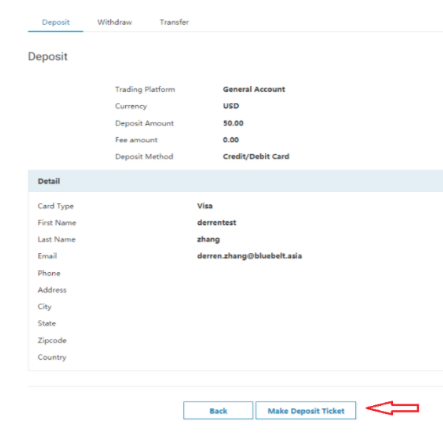 10.Fill in all of your credit card information and click "Complete transaction" to complete the deposit.