How does Bluebelt Margin Trade work?
In Bluebelt Margin Trade, customers can trade cryptos as derivatives with leverage up to 6.67x.
Please be advised that the maturity of Bluebelt's future contracts is 3 months, so the symbols will be updated when the futures expire.
Currently, customer can margin trade their market base currency (USD or local fiat) with crypto. We are offering the following pairs for each market: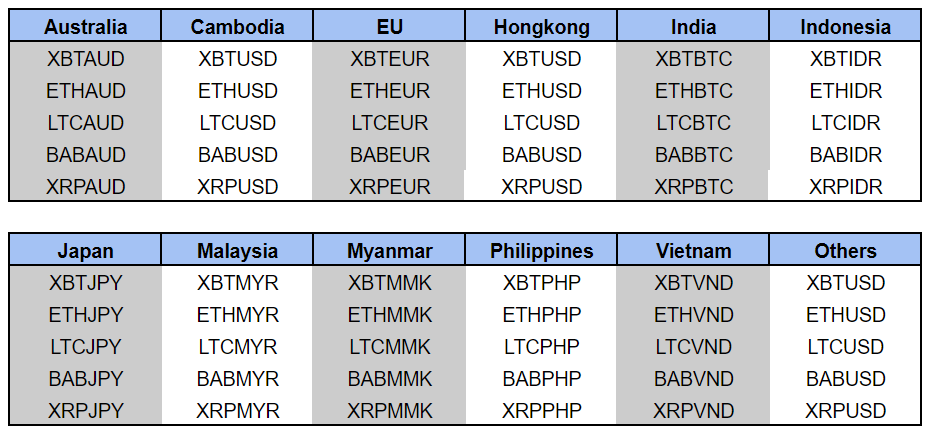 In order to start trading, please log in to Mypage, and click the Bluebelt Trading page on the bottom left of the screen. You will then be directed to a new screen of Bluebelt trading.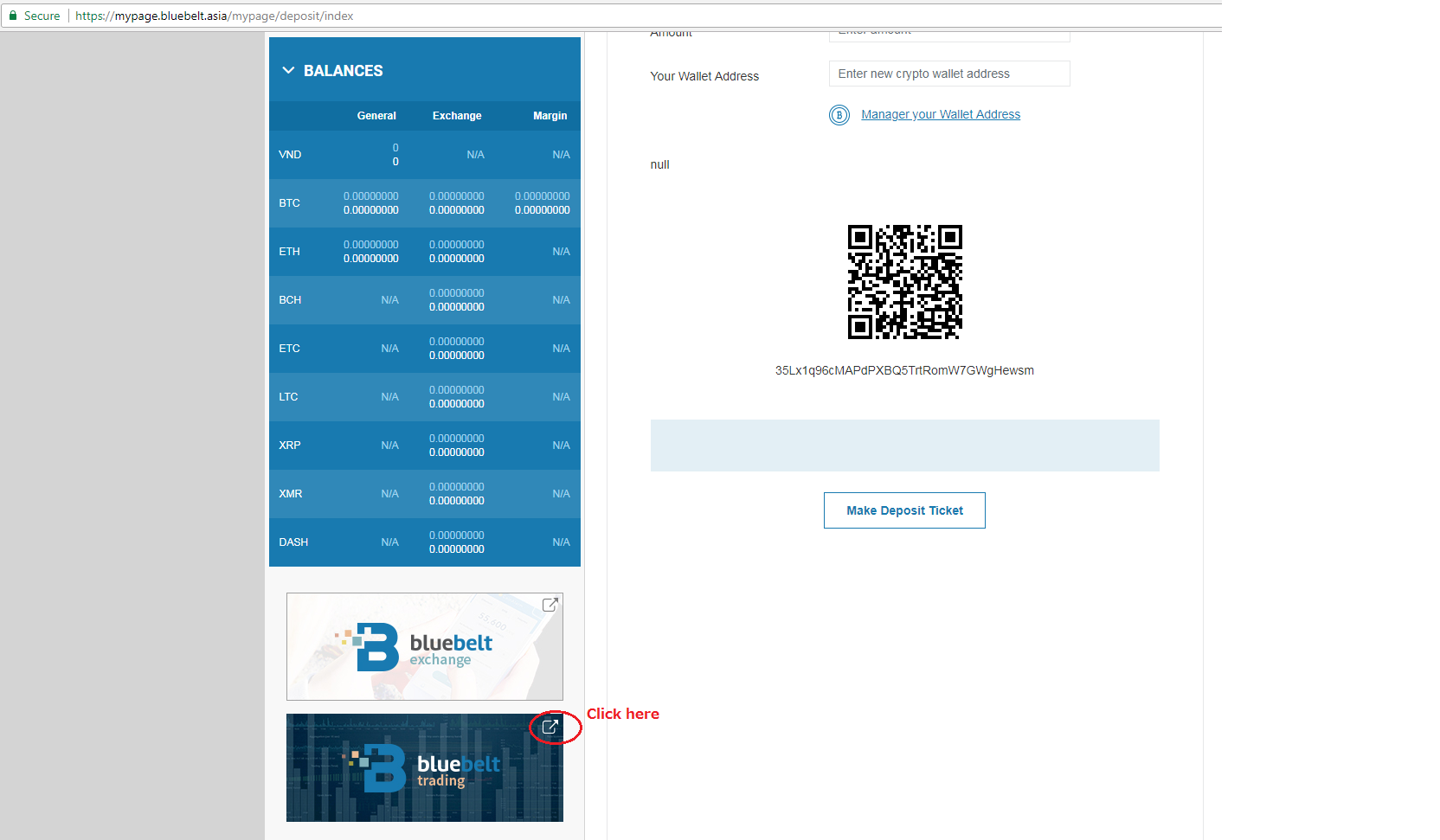 The symbols are shown with prices on the left side of the screen. Customers can simply adjust the amount in the symbol they wish to trade, and click Buy/ Sell or Buy Limit/ Sell Limit to place an order. All information regarding your balance, equity, margin, and profit will be shown at the bottom line of the screen. You can also find your current positions, orders, or order history in corresponding tabs in the middle of the screen.