How to deposit cryptocurrency?
Customers can deposit Crypto currencies on Mypage. Please follow the below instructions to deposit Crypto currencies to your account:
Step 1: Login to MyPage, choose Funding / Deposit.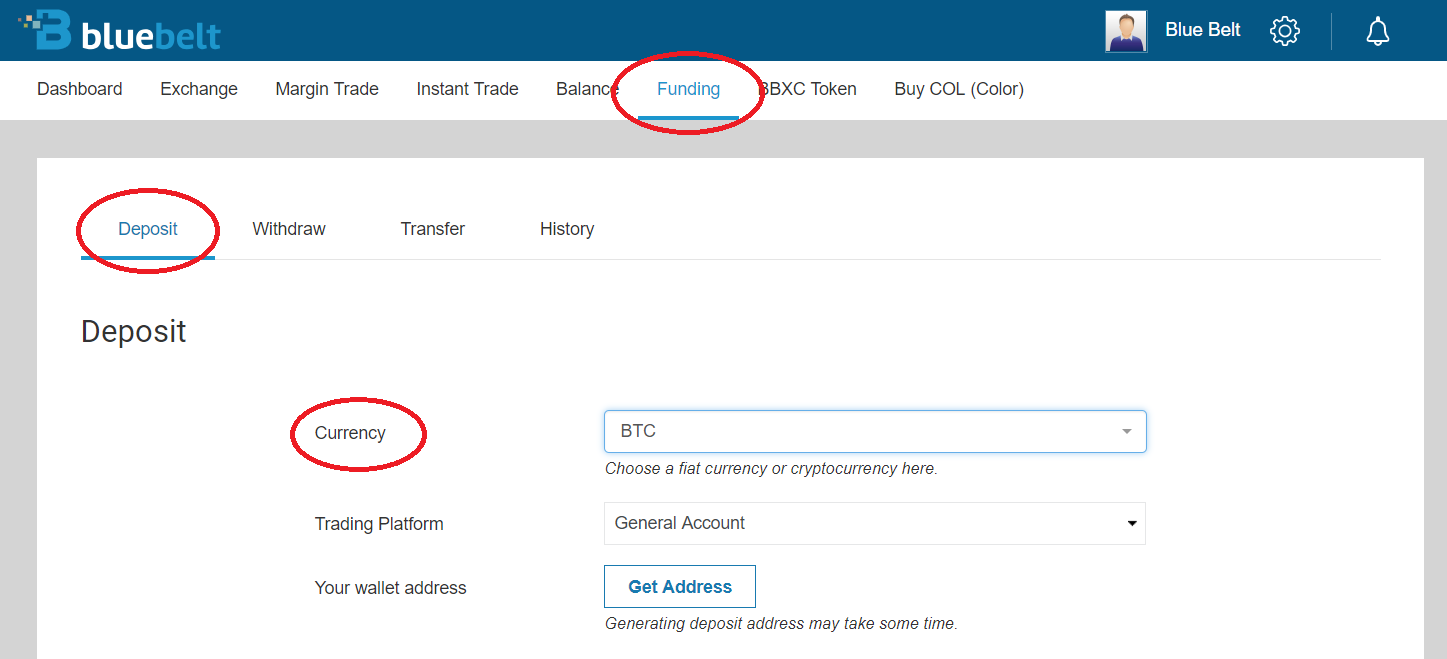 Step 2: Choose Crypto currency which you want to deposit
Depending on currencies, Step 3 varies:
Step 3-a: For automatic depositing currency such as BTC, BCH, ETH, XRP, COL, ETC, LTC, OVO
Please send your coins to the address stated in the "Your wallet address".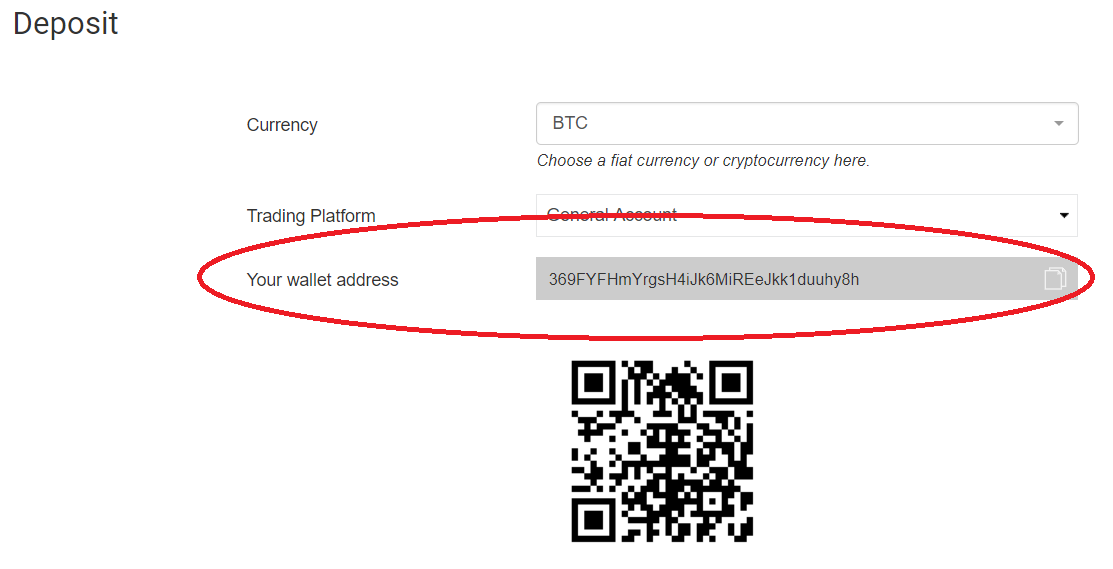 If your wallet is not ready in our system, simply generate a new wallet address by clicking "Get Address"

Once the transaction is confirmed on blockchain network, the amount will show immediately on your Balance.
Step 3-b: For currencies required manual approval such as CEN, SLS, XZC
Please read carefully instruction shown in the screen and send your coins to the address stated in the "Receiver Address".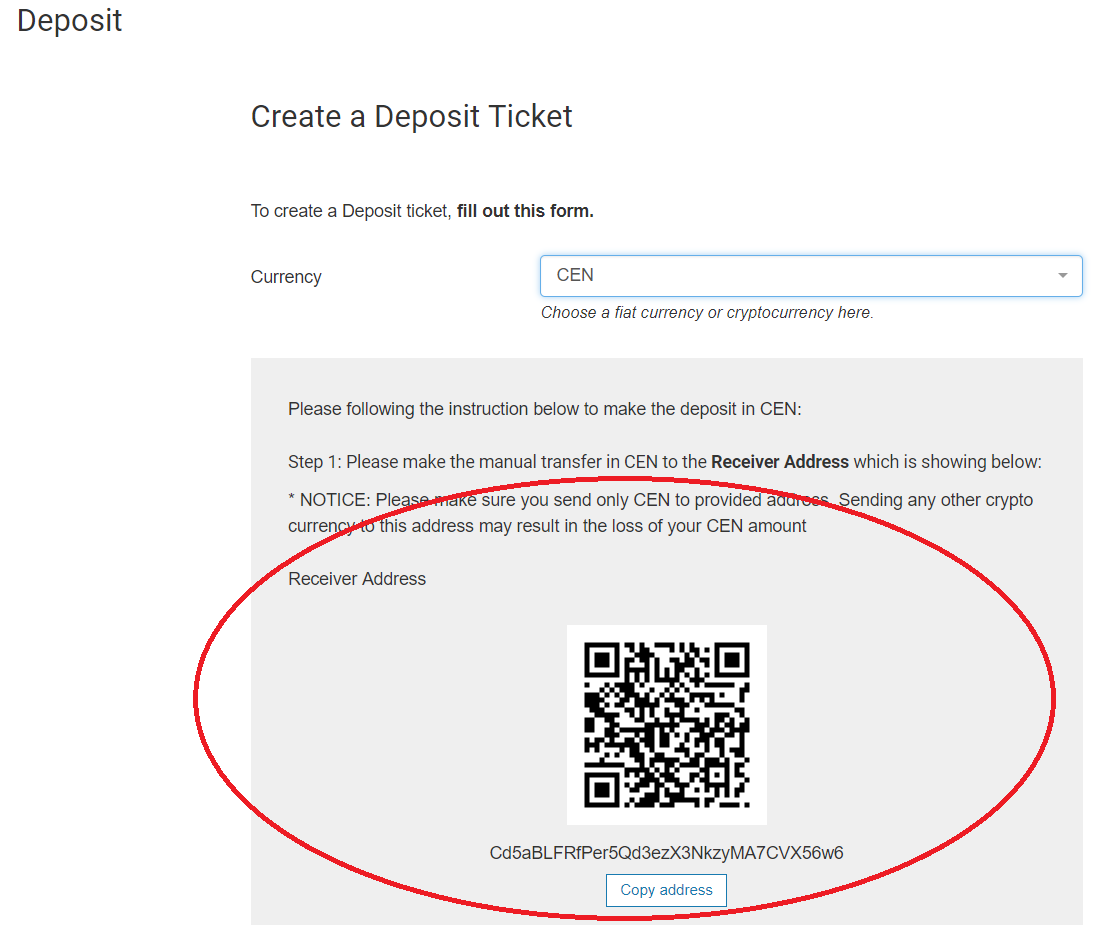 Click "Continue to create deposit ticket".
- Trading Platform: choose General account/Exchange/Margin trade. Depending on currencies, all options are not always available;
- Deposit Amount: Input the amount you want to deposit. The minimum amount is shown under the cell;
- Sender Address: Input the wallet address you send your cryptocurrency from. This information is important to specify your deposit;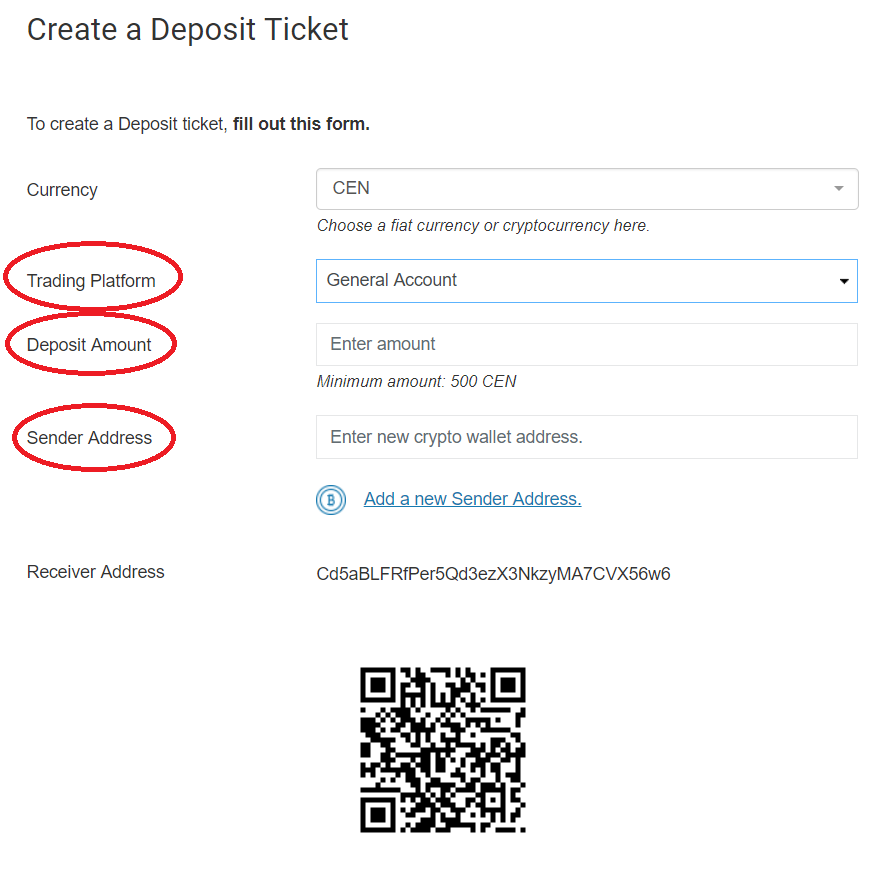 Double check all information before clicking "Make a deposit ticket".
Bluebelt will process your transaction upon receipt of the deposit ticket and the balance will be shown on MyPage. It may take 1-2 business hours for the deposit to be approved.