How to withdraw fiat currency?
Customers can withdraw fiat currencies on Mypage. Please follow the below instructions to withdraw fiat currencies from your account:
Step 1: Login to MyPage, choose Funding / Withdraw.
Step 2: Choose fiat currency and input the amount you want to withdraw and click "next".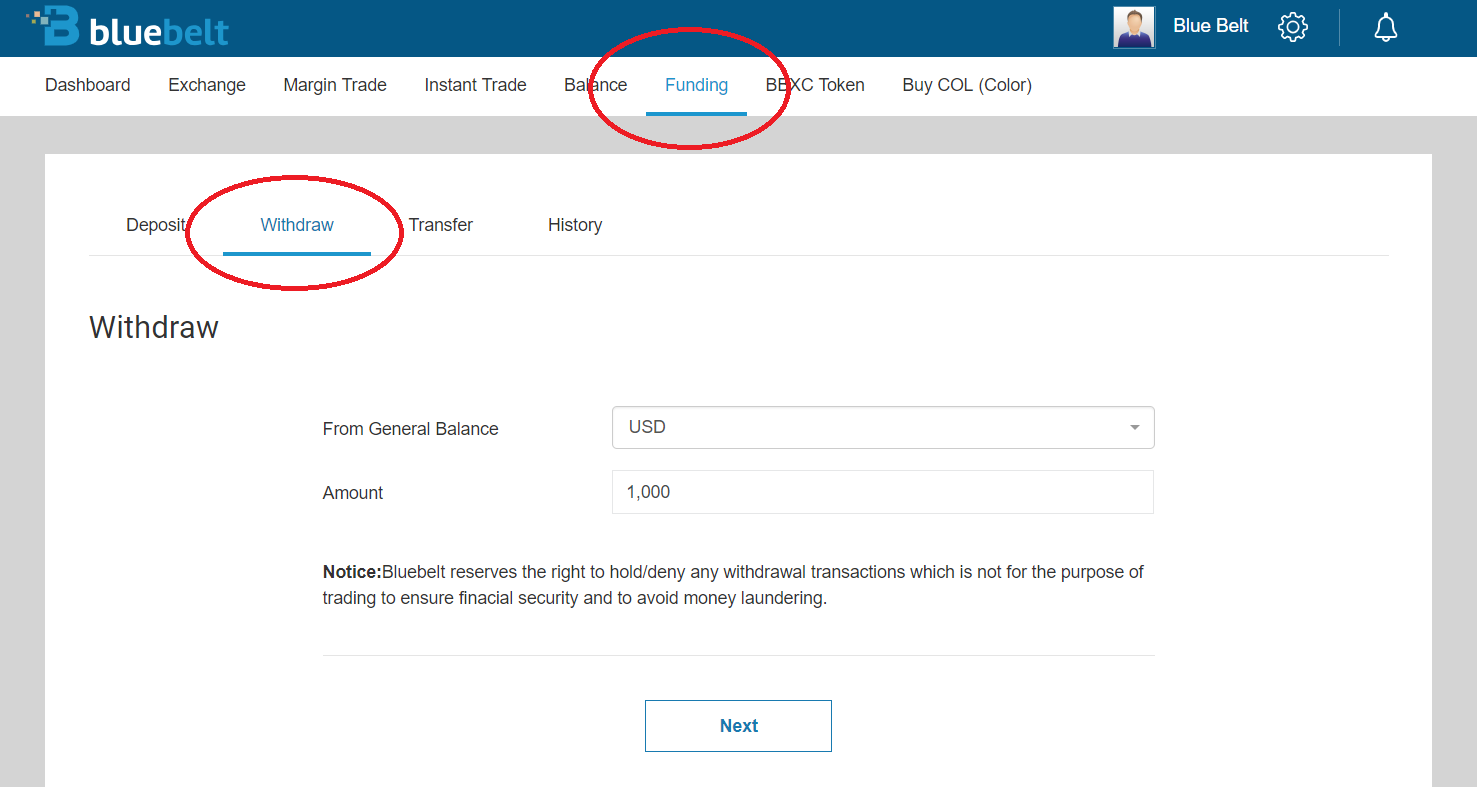 Step 3: Choose the withdraw method you want to withdraw.
- If you made deposit from your credit card, credit card is chosen automatically as withdraw method.  You can only withdraw the amount that you deposited by this method.  For the profit above the amount, you may need to withdraw via Bank Wire/ Local Bank.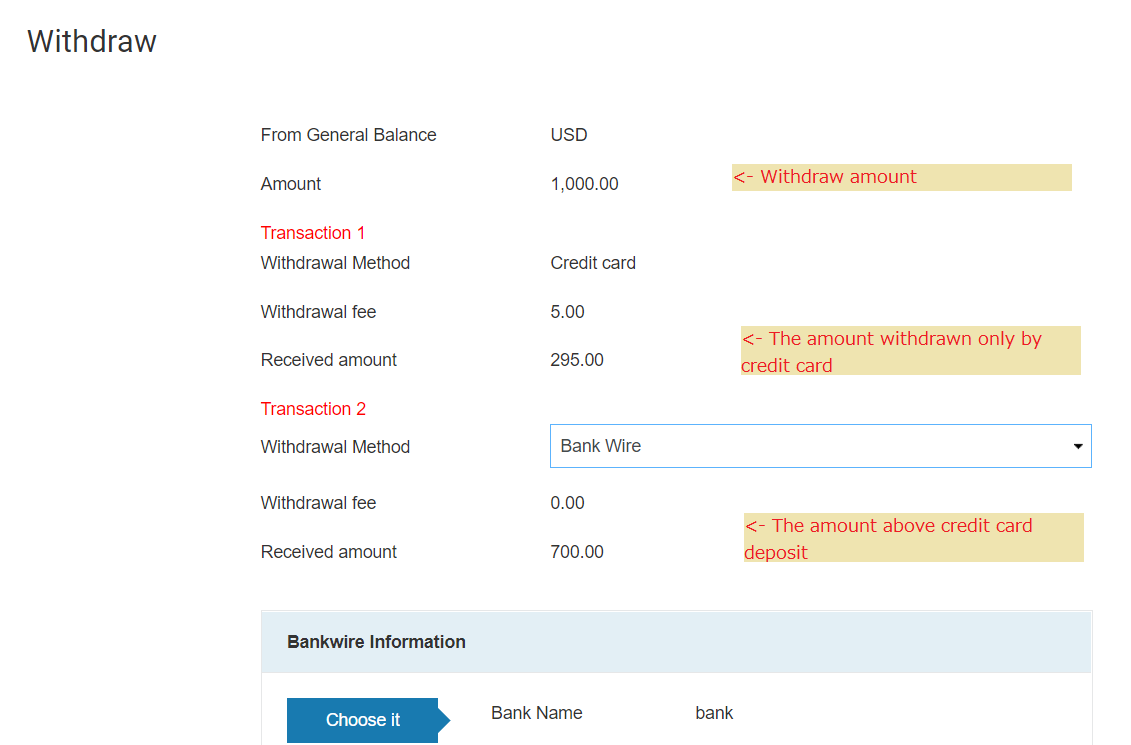 - For bank wire, choose a bank account from your bank account list. If you did not register any, then input new bank information. Click "next".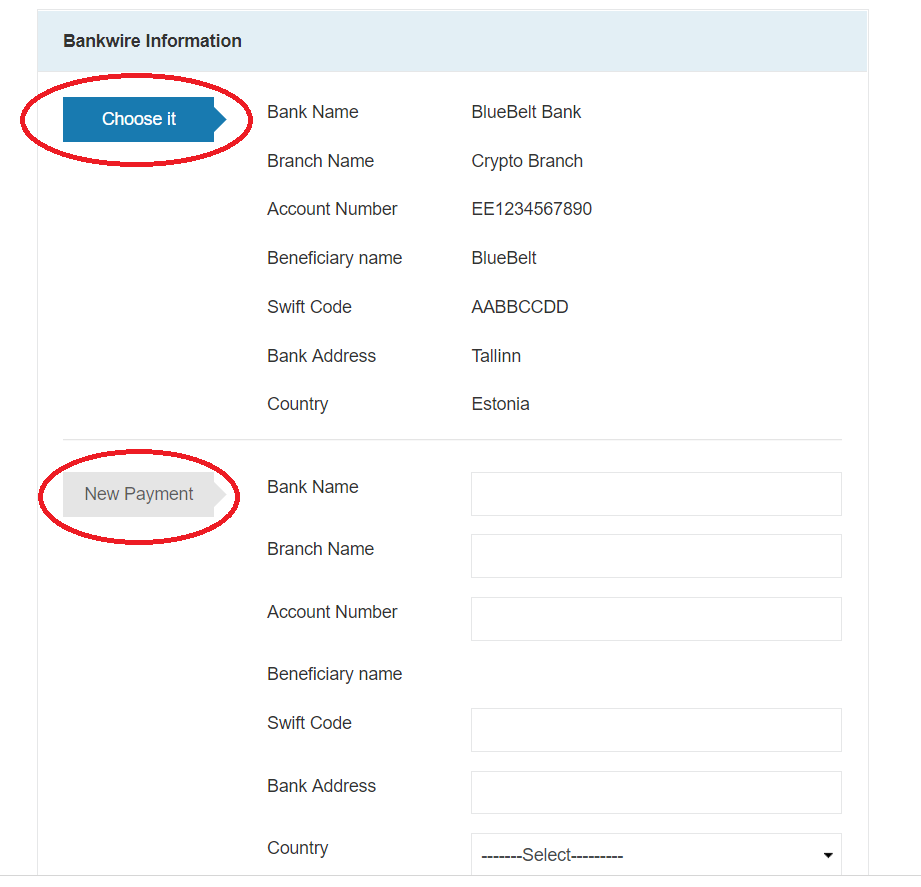 Step 4: Please double check all information before clicking on "withdraw".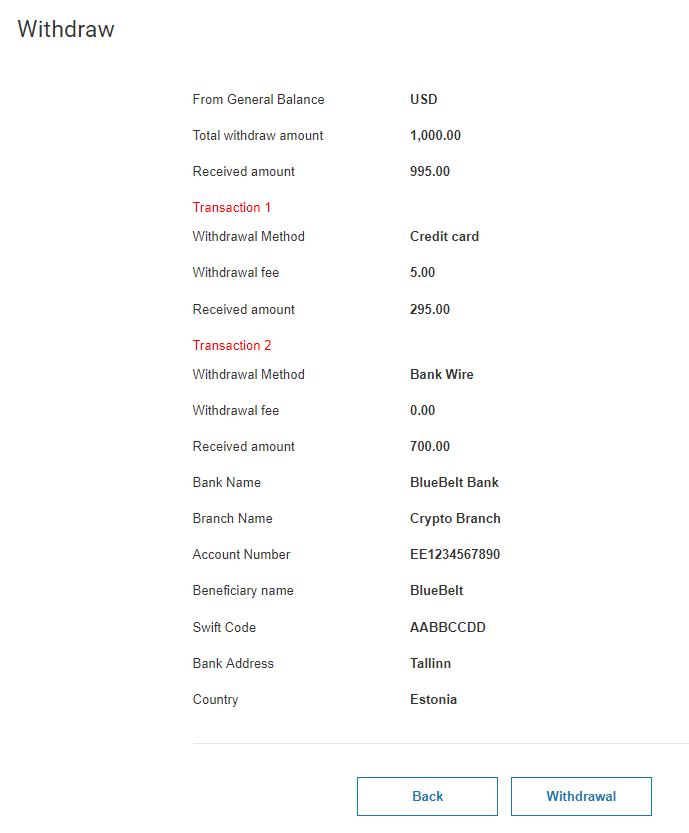 Please be advised that the cut-off time is 17:00 GMT +9 everyday, and any withdrawal made around this time will be processed on the next business day.